Doors
Roy's New View
Entry
The selection of entry doors is almost limitless. Our primary entry door offered by Harvey is the Therma-Tru fiberglass door. We can provide you with a low cost basic door or upgrade to a much more elaborate door, if that is what you want!
In addition to these premium grade Therma-Tru fiberglass doors we have many other grades and will be able to fulfill any of your budget requirements. Available doors include several wood and steel door styles.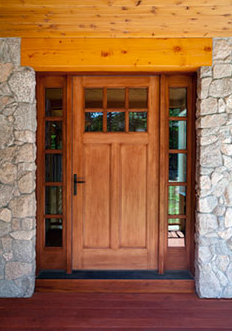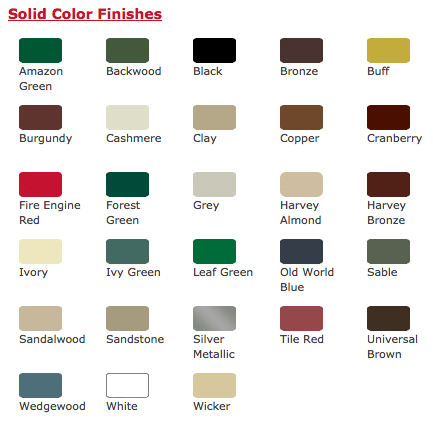 Patio
Vinyl Patio Door
The Harvey vinyl patio door is one of the best performing, easiest to operate patio doors on the market. Our vinyl patio doors are solidly constructed and reinforced with heavy-duty aluminum for added durability. Welded sash corners provide maximum strength while multi-chambered frame extrusions further increase the stability of these premium thermal efficient doors. All come with a heavy-duty screen and can be customized to suit your style.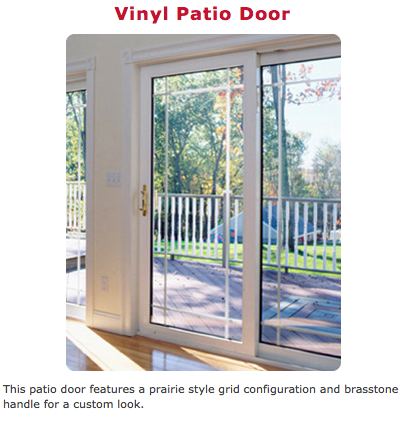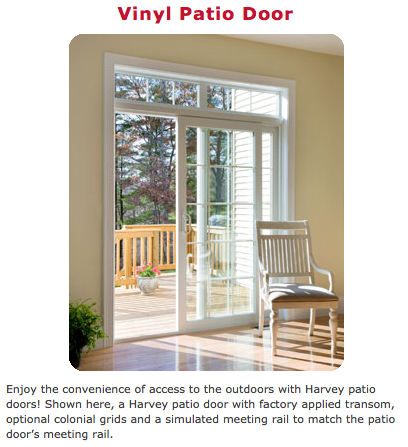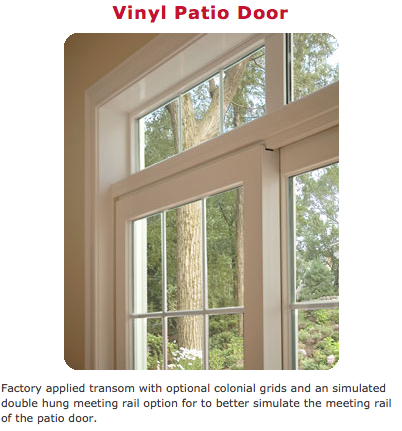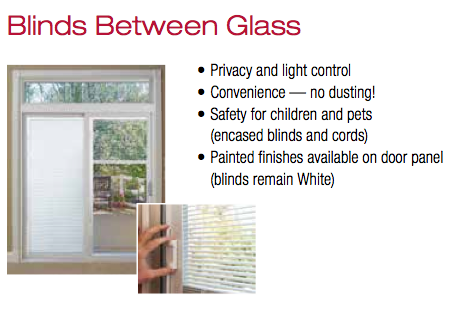 Vigilance (Impact Resistant) Patio Door
Harvey Vigilance impact-resistant patio doors were designed with rigorous coastal building codes in mind. While they can be used for other applications where added performance is desired, Vigilance windows were created to meet coastal building codes, among the most stringent followed in our industry. They provide exceptional storm protection, from not only wind and rain but also wind-borne debris.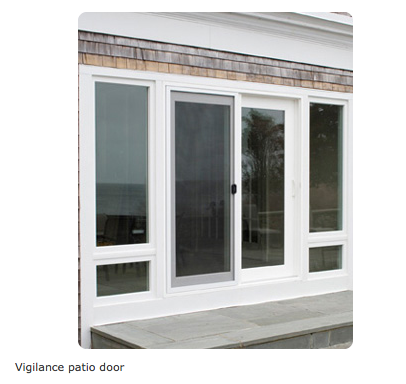 Storm
Estate Series Storm Door
Engineered with both quality and beauty in mind, our Estate Series has become our premium storm door. Estate Series storm doors are pre-hung, foam insulated, heavy-duty aluminum storm doors which provide maximum protection against the elements. Estate Series doors include best-in-class innovations such as the Cabriolet's retractable screen hidden away in the head of the door when not in use.
Lifetime Storm Door
The Harvey Lifetime storm door offers greater insulating power and convenience than ever before. A heavy-duty solid wood core wrapped in a seamless white vinyl or bronze aluminum skin provides superior insulation while resisting dents. A hinge system made up of five independent Oilite bearings provides extra durability.
Glass inserts with heavy-duty wool pile weatherstripping keep winter winds out while heat and warmth are sealed inside. We have eliminated exposed screws or other fasteners to give each Lifetime storm door a more finished appearance.
Traditional Storm Door
Our Harvey Traditional storm door has been designed to suit your style. Each door comes with both a glass and a screen insert. The glass insert has wool pile weatherstripping to provide extra protection against drafts. For greater durability, electrostatically-applied enamel paint is baked to a hard, tough finish.