Testimonials
Roy's New View
The real measure of any company's success is by the level of customer satisfaction and how those customers tell others about their satisfaction. You can advertise as much as you want but the best advertisement by far is still by word of mouth.
We work hard to keep our customers satisfied. This will ensure they will share their experience with their friends, relatives and neighbors. Below are a few customer quotes from a single house to a large window project.
---
The competition was tough. As the board president of a 22 unit condo association in 2010, I wanted to make sure that we completely researched our options for replacement windows. Ron Roy's estimate was fair, offered great design advice, and was professional. Unfortunately, that was not always the experience with some of the other contractors. It was not an easy task during the upcoming winter months, but Ron's team was one of the best work teams that I've experienced.
His lead installer was a seasoned professional that demanded perfection and efficiency. They were always on time and they cleaned up all debris. We experienced a problem with egress that I thought was going to bring the installation to a complete halt. Ron simply altered the design and the project continued without delay and without an excessive cost difference.
When there has been a warranty repair (for example, a rock thrown from the lawn mower of the property maintenance company), Ron immediately responded and the window glass was replaced without question.
Having since left the condo for a larger home, Ron was the only choice considered for our replacement windows. His design ideas were exceptional, especially in regard to the increasing the length of the bedroom windows and changing the window type in the kitchen that now allows for an unobstructed view of the back gardens. I think most impressive was seeing members of the same work team several years later!
This is testament to Ron's style and professionalism. Another factor that I considered important was that Ron did not require a down payment - we paid for his work when the job was done and when we were completely satisfied.
I am happy to offer a testimonial of his work and while our 18 windows have been replaced, I'm looking for more projects for Ron to work on!
Sincerely, Karen Popovich 44 Logwood Circle, Essex Junction
---
Great service and quality! Our three season room makes a huge difference for sound insulation, air
reduction and everyday use of the porch. Even on cold winter days with full sun we can enjoy the porch.
Work was done on time and in exactly the way we were told. No shortcuts and no third party contractors. Totally renewed the house.

doug w, Winooski VT
---
Indian Creek condos was a large 200 window project. After the contract was signed we received the best service and response from Ron. Would recommend him to anyone!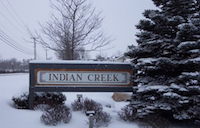 Why did the Board select Roy's New View Inc and Anderson 400 windows? Roy's New View Inc was the lowest bidder across all types of window. He provided bids for three types of window, Harvey, Anderson and Paradigm. Anderson was the second lowest price window with Harvey being the least expensive. Property Management Associates have had good experience with Roy's New View Inc.
Other condo developments that have used him have had very positive experiences.

d seymour , South Burlington VT
---
Here's a nice photo with your sign in view! You did an awesome job. We are very happy a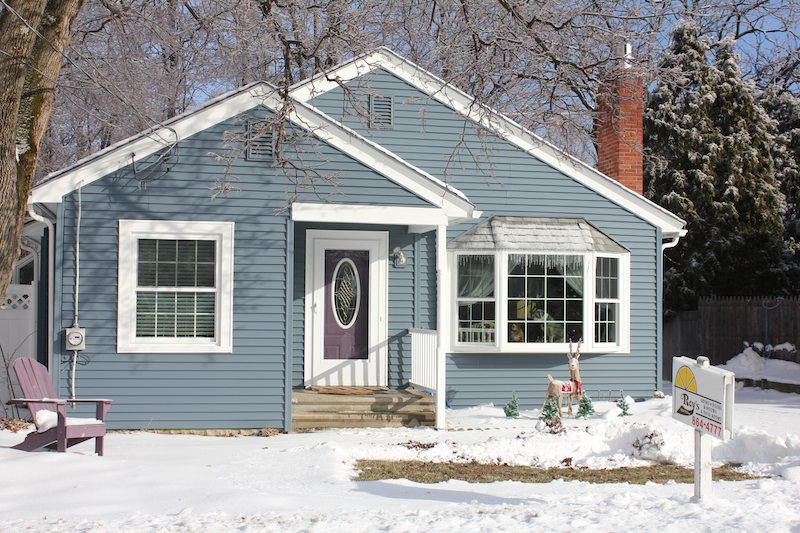 nd would highly recommend you and your company! Happy New Year!

joyce g, Essex Junction VT
---
Roy's New View Inc. performed a major renovation on the back of our house. Ron and his crew were professional and did an excellent job adding a new entry and patio door and a new large deck.
These additions completely transformed the back of our house making it much easier to get to the back yard and enjoy sitting out in the evenings.
rebecca b., Essex Junction VT
---
Roy's New View, under the direction of Ron Roy has performed numerous jobs for me, including a total house siding, two roofs, sliding glass door, bow window and seven Andersen window replacements and a totally new window installed where none existed.
They are efficient, timely, professional and reasonably priced. For these reasons I highly recommend their services.
Susan R. Flahive