Siding
Roy's New View
On this page you will find a small sampling of our sidings in various textures and materials.
If you are computer savvy and would like to kind of visualize what your house would look like with certain colors, trims and options? Click here to go to an online visualization app.


Vinyl
Vinyl siding offers professionals a wide range of styles, colors, and price points. Professionals and homeowners turn to vinyl siding for its durability, versatility, beauty, and low maintenance.
Remember that not all home vinyl siding is created equal. Some of the siding you find in the big box stores are not as heavy or durable as the products we carry. A thicker siding will withstand the elements better than the cheaper quality siding. It will retain it's color better and is more resistant to fading. Additional benefits are impact resistance and being able to remain straight on the wall.
Our choice for vinyl siding is with the following high quality companies.

Mastic Home Exteriors:

Include the standard vinyl siding and new items with the following features:
Insulated Vinyl Siding. Structure Home Insulation System is made with a premium, recycled-content vinyl siding panel permanently bonded to expanded polystyrene (EPS) foam. This option will add an increased insulation value and helps reduce outside noises. This siding comes in a variety of colors and styles.



Click HERE to see all available Mastic siding options:

Certainteed:

One of our most popular siding Certainteed vinyl siding comes in a large variety of colors, styles and finishes. Styles include double 4" clapboard, double 5" clapboard and many configurations in Dutchlap.
Click HERE to see all available Certainteed siding options.
---
Wood
Harvey is a leading distributor of cedar clapboards and cedar shingles, and we only carry top-quality siding from the best mills. Our suppliers for traditional wood siding include Malibec and SBC Cedar. If vinyl, fiberglass or fiber-cement are not for you then we can provide you with an excellent new wood house siding. As you can see there are several types of joints and looks that we can provide.
Malibec:
Malibec is a leading Canadian company specializing in traditional wood siding. There is nothing like genuine wood. Organic, solid, stable and naturally resistant to the elements, it has enhanced the beauty of homes for hundreds of years. Available in various types of profiled siding (horizontally and vertically), or even combine profiled siding with white cedar shingles. Maibec offers you a 50-year warranty against wood decay, a 15-year warranty on two coats of solid stain and a 5-year warranty on labour.



Click HERE to see all Malibec Siding options:
SBC Cedar:
SBC Cedar shingles are available in many configurations and colors. SBC cedar shingles enhance your house's beauty and perfectly match with the environment. Even when left untreated, it naturally ages with time; it develops a wonderful silvery grey finish, and is in very high demand by coastal or waterfront customers. Don't want to let them age gracefully? You have the option to order in a selection of colors also.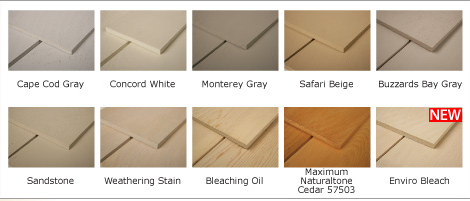 Click HERE to see all SBC Cedar options:
---
Fiberglass
Fiberglass is one of the newer house siding materials. It is initially more expensive but has a number of improvements that justify the added cost. Our primary vendor for fiberglass is Apex Siding. Click the link below to read more about this new product.
Some of the benefits of fiberglass are a higher strength to weight ratio, a lower expansion/contraction rate and it is more impervious to water or moisture. Additional benefits include resistance to impact and an ultra durable acrylic finish. Available in 4" and 7" reveal to satisfy you requirements.
Although more restricted in the number of colors available there is still an excellent selection of colors to choose from.
Click HERE to see all Apex Siding options:
---
Fiber Cement
Fiber-cement siding becomes more popular every year. Fiber-cement siding offers energy savings, durability and flexibility in installation. Pre-finished fiber-cement siding eliminates the need for job site painting and provides a long-lasting finish that is difficult to duplicate in the field.
Fiber cement siding is available in lap siding, vertical siding and shakes in both wood grain and smooth textures.
Designed and tested to withstand hurricane-force winds.
Available in 22 colors or 6 stains and pre-primed and sealed for painting after install.
Low maintenance alternative to wood Virtually maintenance free Designed with advanced technology to resist wood-boring insects and rotting.
Industry leading 50-Year Warranty ColorMax® and15-Year Limited Warranty.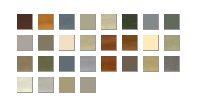 ---
Stone
Whether used as a siding material or as an accent feature on a home, authentic stone is becoming more popular every year. Our Foundry Stone siding comes in three distinct styles.
Brick: Foundry Brick has all the beauty, installation efficiency, durability and unrivaled authenticity prevalent across our range of premium vinyl stone and cedar siding.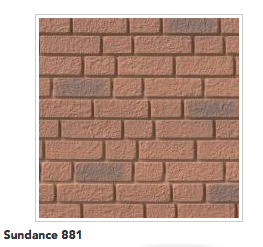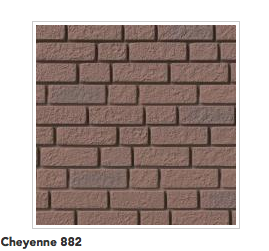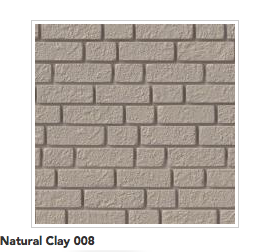 Stacked Stone: Our Stacked Stone profile highlights The Foundry's commitment to innovation. The textured grout line adds authenticity and the enhanced coloring process developed for Stacked Stone delivers a complete symphony of tonal differences. Our realism comes from casting hand-selected North Carolina quarried stone, which results in a unique, vibrant look.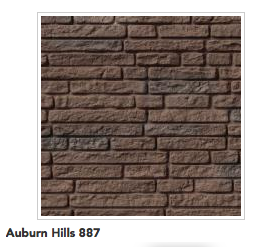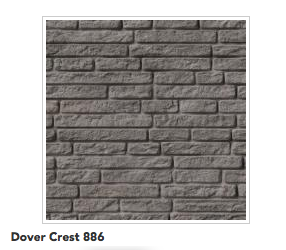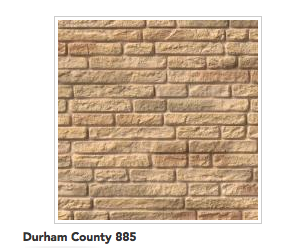 Limestone: Created with molds cast from real stone, Foundry Limestone provides uncompromising detail and vibrant color that reflect the authentic, rugged qualities of hand-cut limestone.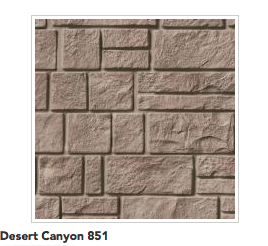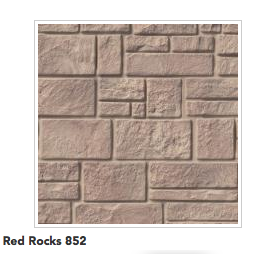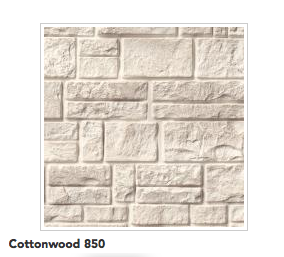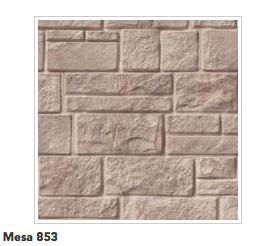 ---
Vertical
Vertical siding is also an option for some unique styling designs. Use it in combination with standard horizontal siding or by itself for that look that says 'wow'. Vertical siding is available in a wide spectrum of designs from stucco, cedar and many other varieties so that we can find something to satisfy your requirements.